TASTE RELIGION Sweet Mustard Sauce
Tax included.
Shipping
calculated at checkout.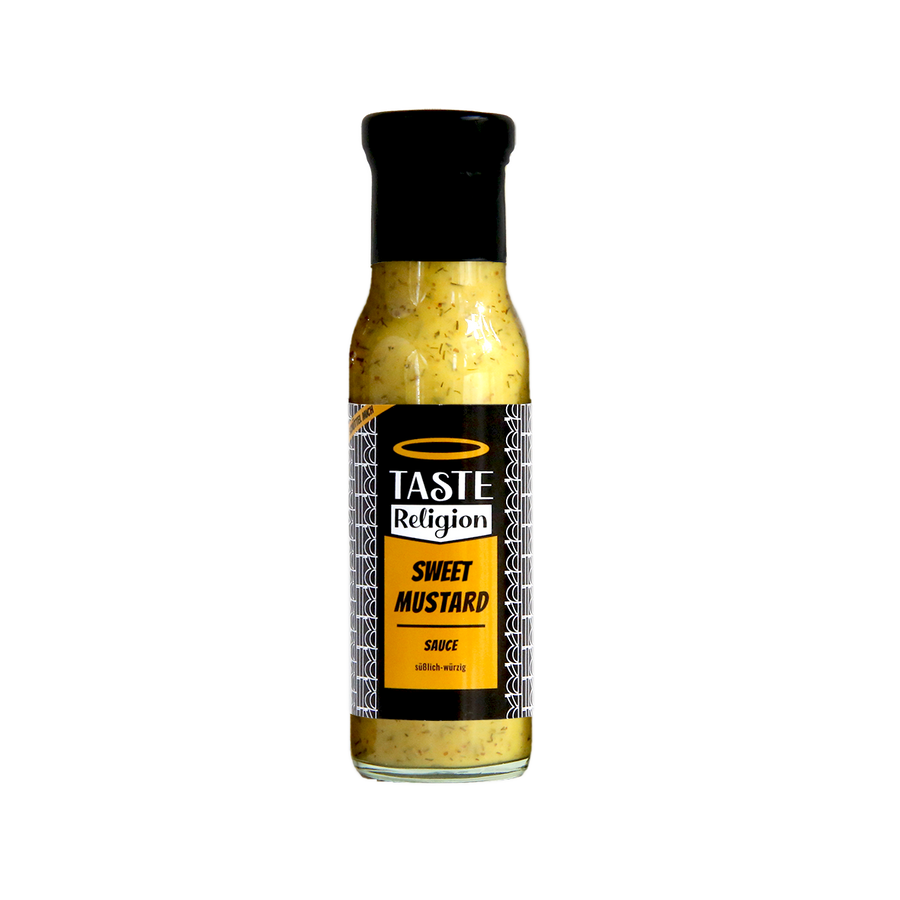 At a glance!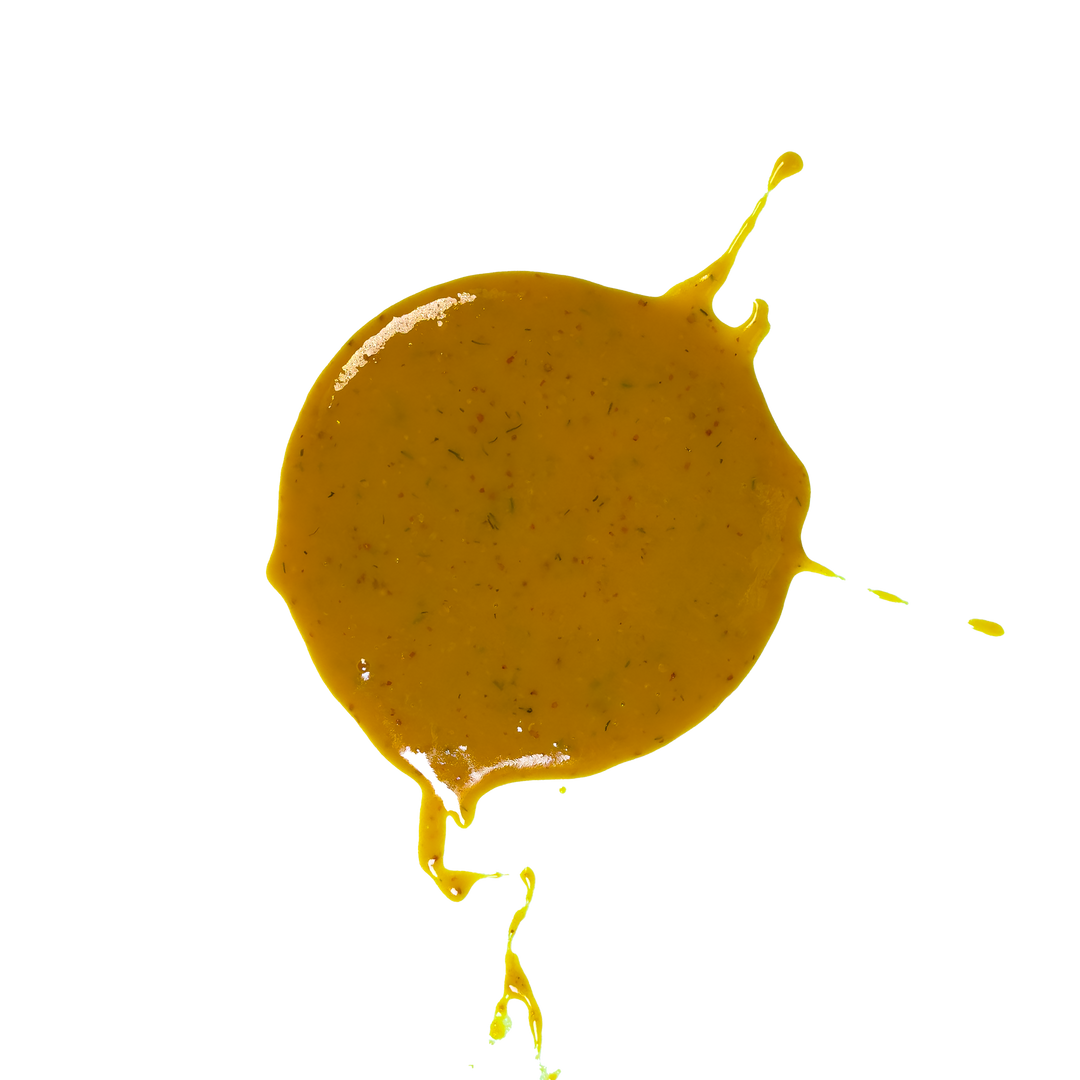 Content & Ingredients
Nutritional values
Content: 240 ml TASTE RELIGION Sweet Mustard Sauce
Ingredients: Sugar, 25% mustard (water, mustard seeds, distilled vinegar, brown sugar, caramelized sugar syrup, salt, sugar, spices), canola oil, distilled vinegar, caramel, salt, spices, thickeners: guar gum, xanthan gum.
Average
Nutritional values
per
100 ml
Energy
1960 kJ
470 kcal
Fat
thereof saturated fatty acids
30,0 g
2,0 g
Carbohydrates
thereof sugar
47,9 g
46,6 g
Fiber
n/a
Protein
2,1 g
Salt
0,94 g
NO CRISP WITHOUT GOOD SAUCES!
And they come from our friends of the TASTE RELIGION! 😇❤️
This sweet and spicy Sweet Mustard Sauce is an old family recipe from Scandinavia. Traditionally made, sweet mustard sauce is excellent for dipping or marinating.
* Crossed-out prices or instead prices are prices that would apply if all components of the respective product set were purchased separately.