VEGGIE CRUMBZ Gemüseknusper "Italian herbs" (Set of 5)
Tax included.
Shipping
calculated at checkout.
Crunch from the oven!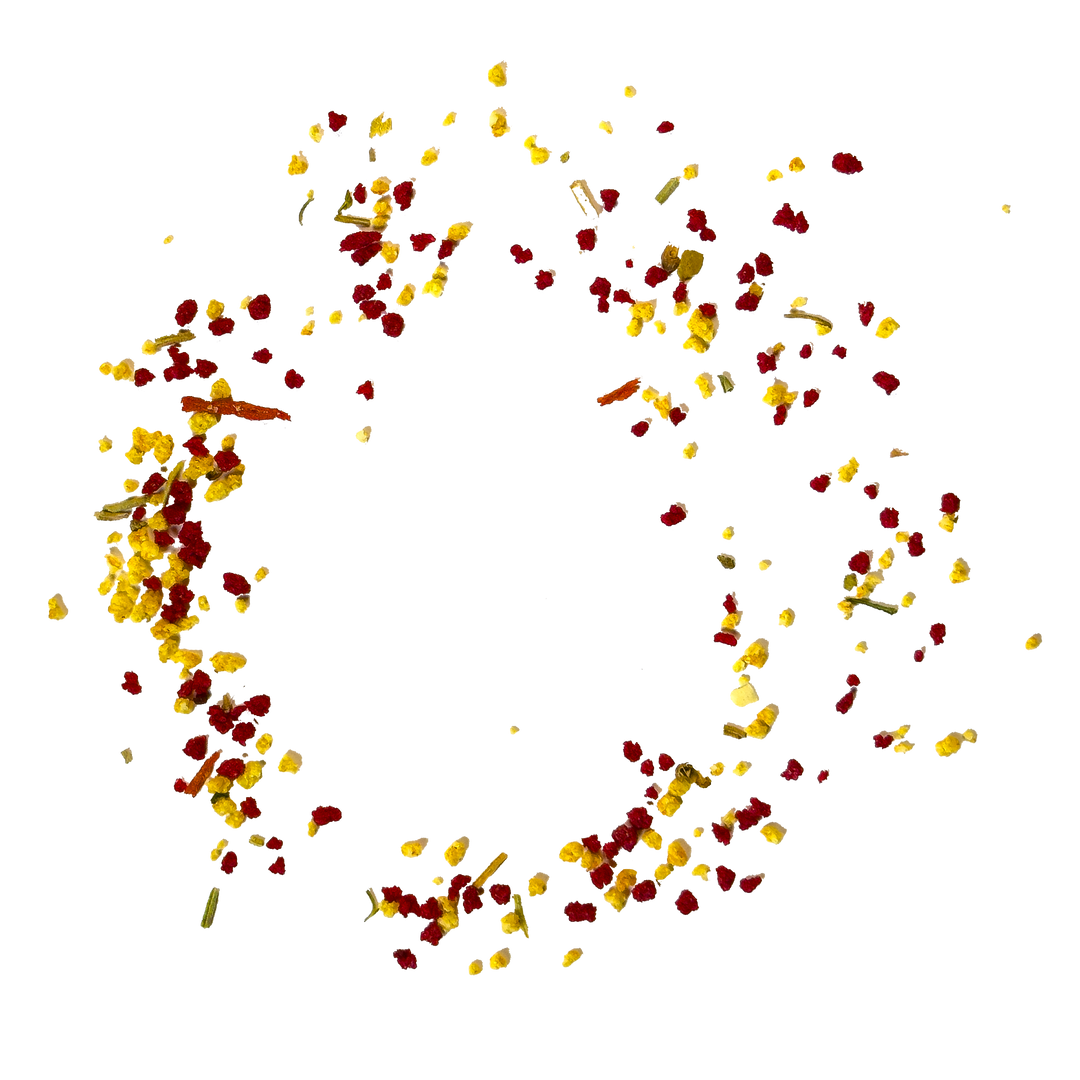 Content & Ingredients
Nutritional values
Content: 5 x 40 g VEGGIE CRUMBZ Gemüseknusper "Italienische Kräuter"
Ingredients: Potato, 20% beet, 20% carrot, sea salt, onion, parsley, garlic, tomato chips (tomato, corn starch), basil, rosemary, black pepper, thyme, lemon fruit powder (maltodextrin, lemon juice concentrate), sage, turmeric, marjoram, oregano, turmeric extract.
May contain traces of SELLERY and MUSTARD.
Average
Nutritional values
per
100 g / 40 g
Energy
1322 kJ / 529 kJ
315 kcal / 126 kcal
Fat
thereof saturated fatty acids
1,0 g / 0,4 g
0,4 g / 0,1 g
Carbohydrates
thereof sugar
61,0 g / 24,4 g
6,9 g / 2,8 g
Fiber
14,1 g / 5,6 g
Protein
8,0 g / 3,2 g
Salt
6,8 g / 2,7 g
CRUNCH FROM THE OVEN

Grab your favorite vegetables, stir our VEGGIE CRUMBZ Gemüseknusper "Italian Herbs" together with oil to a paste and spread the mixture over your vegetables.
Now put them in the oven and start crunching.

ITALY IS SO CLOSE 🇮🇹

Our VEGGIE CRUMBZ Gemüseknusper, which we have developed together with ANKERKRAUT, brings you not only proper crunch, but also a portion of really good taste. Through the "Italian herbs" you do not need to season your vegetables, because it already tastes like Italy.
* Crossed-out prices or instead prices are prices that would apply if all components of the respective product set were purchased separately.