VEGGIE CRUMBZ Gemüsliriegel Red Beet (Set of 5)
Tax included.
Shipping
calculated at checkout.
Vegetables to go!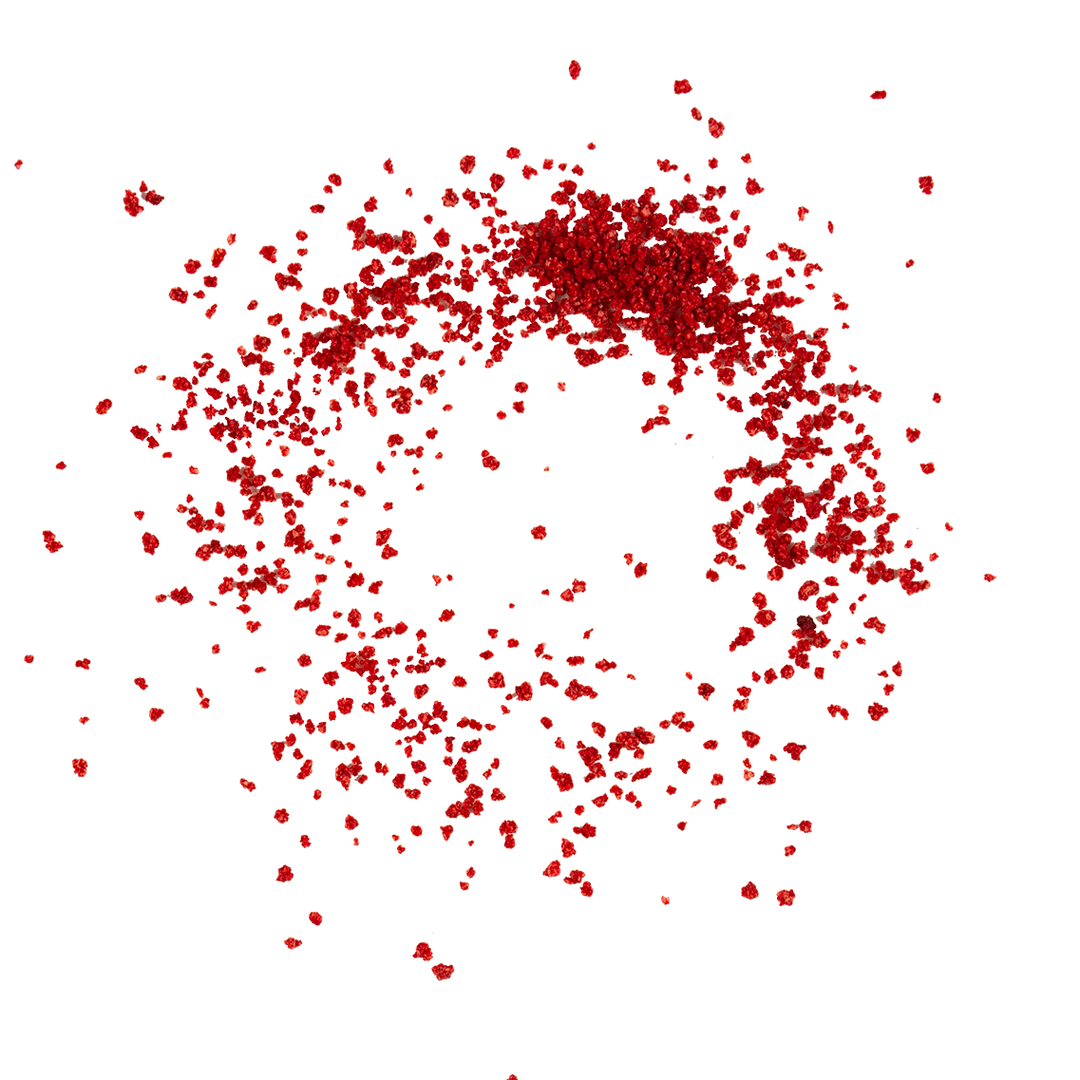 Content & Ingredients
Nutritional values
Content: 5 x 35 g VEGGIE CRUMBZ Gemüsliriegel Red Beet
Ingredients: PEANUTS 26%, beet vegetable granules 20% (beet [50%], potato), almonds 20%, rice syrup, agave syrup, sunflower protein rice crisps [4%] (sunflower protein [75%], rice flour [25%]), flaxseeds, chia seeds (Silvia hispanica), rice protein [1%], sea salt.
May contain traces of SELLERY, SESAME SEED and other SHELL FRUITS as well as hard shell residues, which is due to technical reasons and cannot be avoided.
Average
Nutritional values
per
100 g / 40 g
Energy
2092 kJ / 732 kJ
501 kcal / 175 kcal
Fat
thereof saturated fatty acids
25,4 g / 8,9 g
3,1 g / 1,1 g
Carbohydrates
thereof sugar
48,0 g / 16,8 g
17,0 g / 6,0 g
Fiber
9,2 g / 3,2 g
Protein
15,5 g / 5,4 g
Salt
0,55 g / 0,19 g
You might like this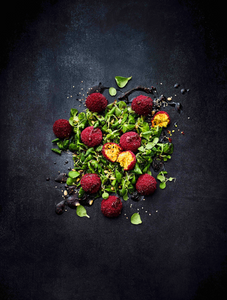 COUS-CRUNCH BALLS WITH LAMB'S LETTUCE
Cous Cous with a difference! Originally from North Africa, cous cous is now also a...
30 min
Easy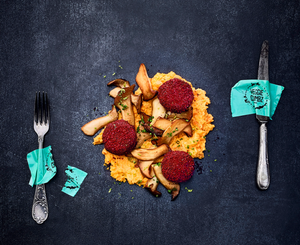 RED CAMEMBERT CHEESE WITH PUMPKIN & HERB MUSHROOM
Are you ready for a culinary trip to France? Let's go! Serving: Camembert with a...
30 min
Medium
VEGETABLES TO GO!

Muesli bar was yesterday, GEMÜSLIRIEGEL there is today! And as the name suggests - with a crunchy portion of vegetables! 🌱😊

Ideal for the small hunger on the go or as a quick energy and protein supplier during sports! Our delicious bars with nuts and almonds and a good portion of vegetables are simply made for every occasion! ❤️🔥

* Crossed-out prices or instead prices are prices that would apply if all components of the respective product set were purchased separately.