THAT ARE VEGGIE CRUMBZ
THE CRUMBZ 2.0 - FROM VEGETABLES! Start the revolution and leave bread behind!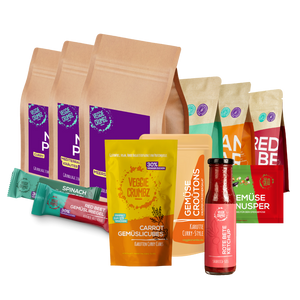 OUR STORY
We don't want world domination, but we want to make a difference! Combining tradition and innovation by revolutionizing classic breading - with the first breadcrumb made from vegetables. Whether you're a lover of the classic Wiener Schnitzel or you can't get enough of the latest vegan food trends, our Veggie Crumbz simply belong in every kitchen.