VEGGIE CRUMBZ Get-to-know-pack
Regular price
€16,46
Sale price
€15,49
Tax included.
Shipping
calculated at checkout.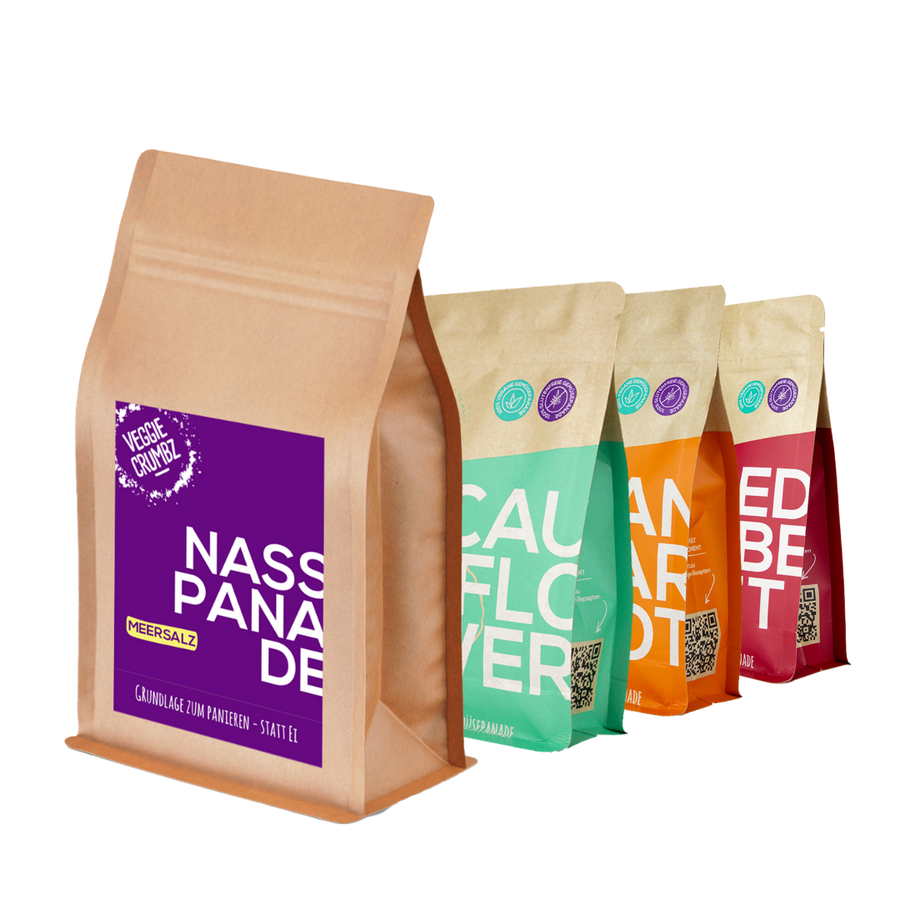 Crumbz made from vegetables!
COLORFUL & CRUNCHY
Time for a breadcrumb revolution! Breadcrumbs with lots of great properties? 🌱😊🙌🏻 Clear answer, right?
Our VEGGIE CRUMBZ Cauliflower, Orange Carrot and Red Beet will take your cooking to the next level and add the absolute, ultimate crunch to your favorite dishes!

* Crossed-out prices or instead prices are prices that would apply if all components of the respective product set were purchased separately.