VEGGIE CRUMBZ Red Beet Ketchup
Tax included.
Shipping
calculated at checkout.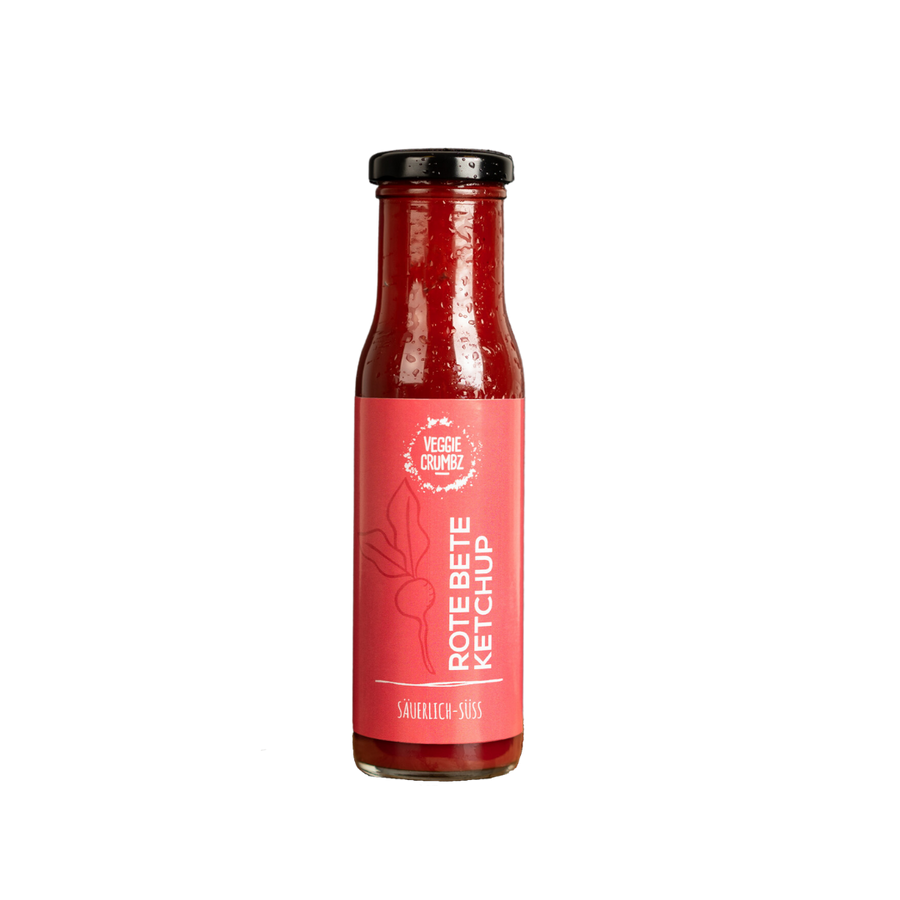 At a glance!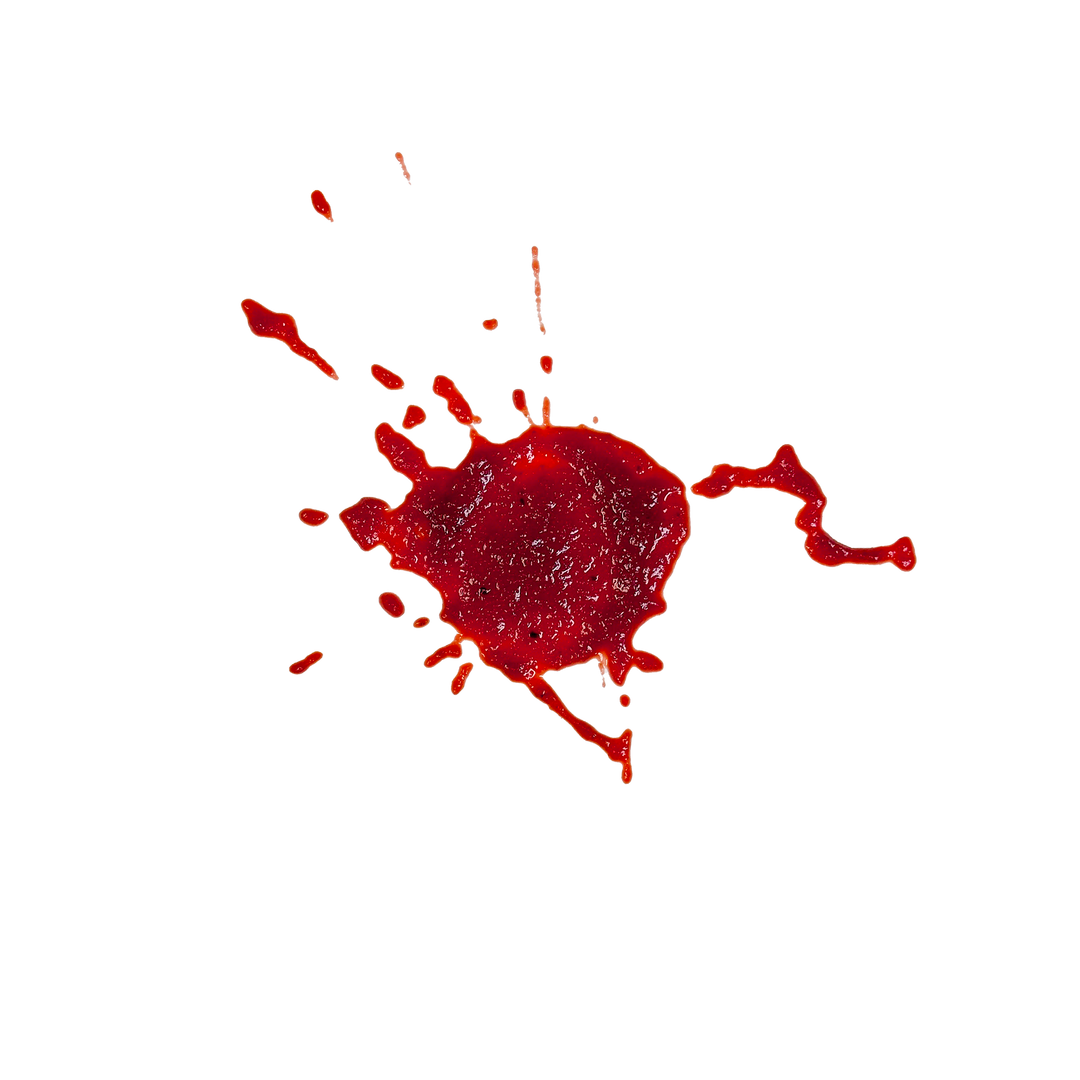 Content & Ingredients
Nutritional values
Content: 240 ml VEGGIE CRUMBZ Red Beet Ketchup
Ingredients: Red beet (48%), water, plums, spirit vinegar, sugar, tomato paste, onions, currant juice, salt, lemon juice, olive oil, spices, thickeners: xanthan gum, guar gum.
Average
Nutritional values
per
100 g
Energy
292 kJ
69 kcal
Fat
thereof saturated fatty acids
0,3 g
<0,1 g
Carbohydrates
thereof sugar
15,2 g
12,4 g
Fiber
k.a.
Protein
1,3 g
Salt
1,90 g
You might like this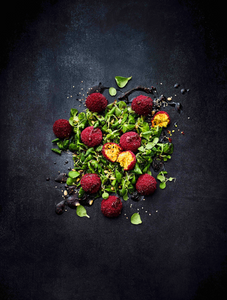 COUS-CRUNCH BALLS WITH LAMB'S LETTUCE
Cous Cous with a difference! Originally from North Africa, cous cous is now also a...
30 min
Easy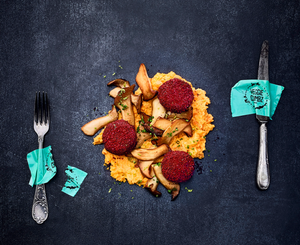 RED CAMEMBERT CHEESE WITH PUMPKIN & HERB MUSHROOM
Are you ready for a culinary trip to France? Let's go! Serving: Camembert with a...
30 min
Medium
FEEL THE BE(E)T
Longing for a ketchup 2.0 and tired of tomatoes BEFORE your eyes? Our beet ketchup really goes with almost any dish! Of course best with our VEGGIE CRUMBZ.

* Crossed-out prices or instead prices are prices that would apply if all components of the respective product set were purchased separately.