VEGGIE CRUMBZ X CASO AF 600 XL SET
Tax included.
Shipping
calculated at checkout.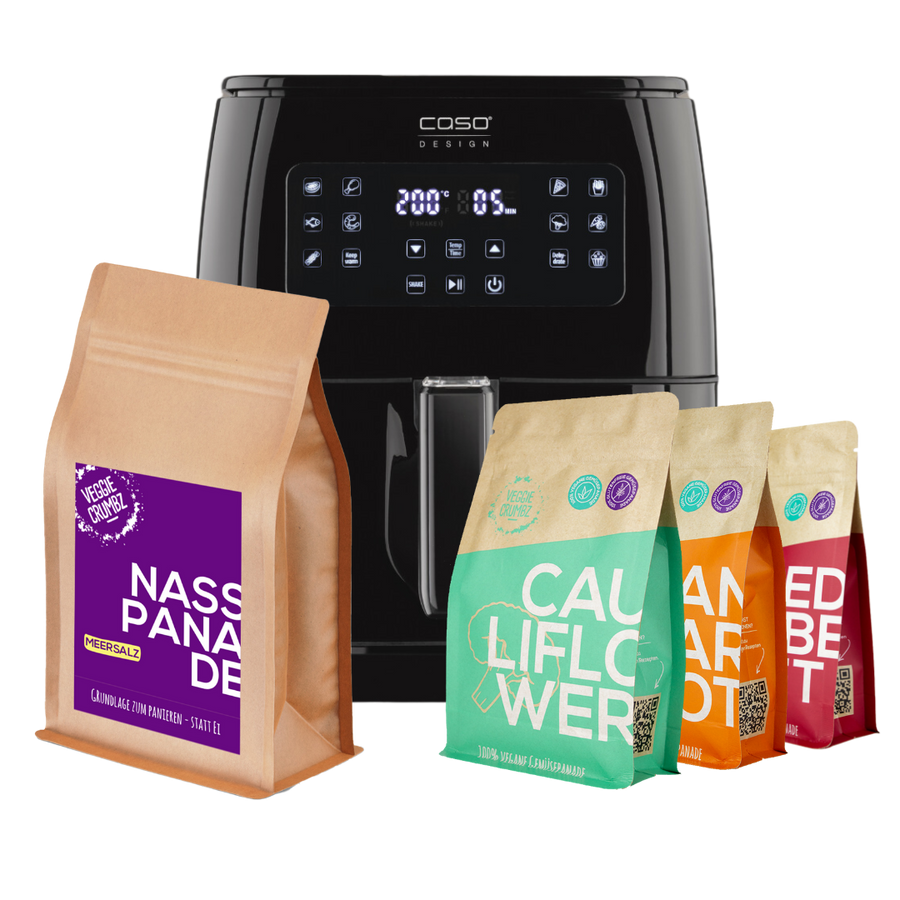 Crumbz made from vegetables!
CRUNCH IS IN THE AIR 😍🫶🏼
The all-round carefree package for the whole family:

The AF 600 XL from our friends at CASO Design is the big sister of the AF 250.

More functions, more space and also comes in a set with three varieties of VEGGIE CRUMBZ and our popular "sea salt" wet panade.

And the best part? You also save 5€ compared to the single purchase.

MORE TASTE, LESS FAT
With it you can easily prepare fish, meat, vegetables or other vegan alternatives without much fat or oil really crispy and in no time!

Of course, our VEGGIE CRUMBZ feel especially good there. Because unlike normal breadcrumbs, they become super crispy🥳 even without any oil in the Airfryer - best in combination with our wet breadcrumbs as an egg substitute! ❤️

AT A GLANCE
✅ Ready without preheating 🚀
✅ XL-6l-volume (even a grilled chicken fits in there)
✅ 12 Automatic programs
✅ Shake-Reminder for all-around-crunch
✅ Easy cleaning
✅ Temperature and time individually adjustable
✅ With Veggie Crumbz also possible completely without fat/oil
✅ GS & CE tested
✅ 1700 watt
NOT ONLY HOT AIR
Saves time and especially a lot of energy! ✌🏻Warum so only long preheat the oven? In the hot air fryer it goes super fast without long preheating!

* Crossed-out prices or instead prices are prices that would apply if all components of the respective product set were purchased separately.